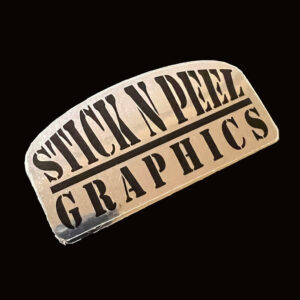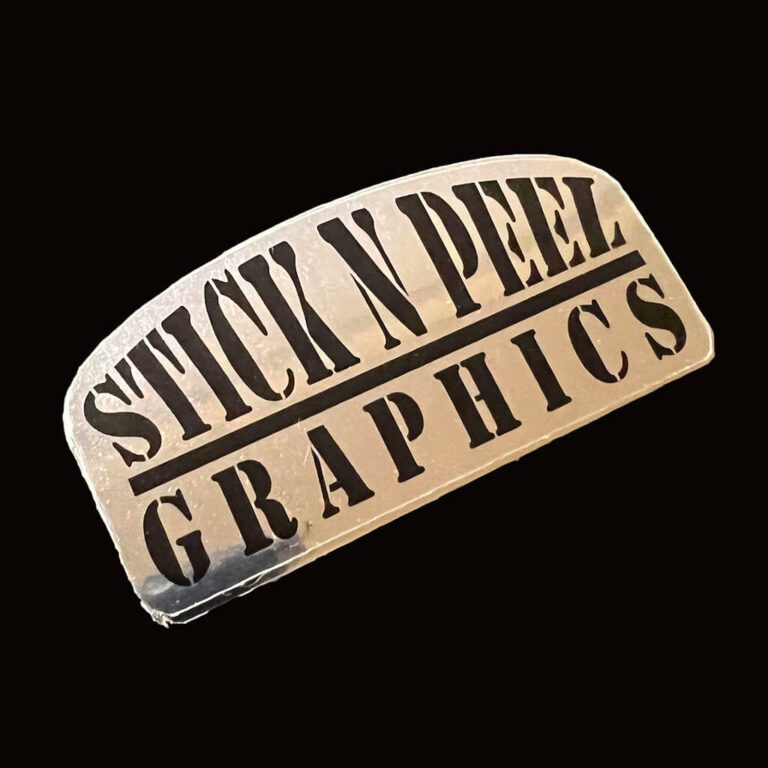 Get your custom stickers printed on our silver chrome vinyl! Note: We cannot print white ink, so any white areas of your design will be the color of the vinyl. Darker colors show up best on this vinyl. Feel free to request a test print!
Be sure that you receive your email confirmation. If you don't please check your spam folder and allow emails from us. You will receive an email of the proof of your sticker design. This is to confirm that you are getting exactly what you want. You can make unlimited revisions to your proof until you are satisfied with your sticker design. Once the proof is approved, it will be printed and mailed to you! If you do not respond to the email approving the proof, your order may be refunded/cancelled. 
If you want a quote and proof made before purchasing, you can fill out the quote form HERE and get your custom quote and proof emailed to you!

Weatherproof, Durable Stickers
We've spent years mastering the process of printing stickers. Testing different materials, inks, printers, cutters, blades. You name it we've tested it. We've come up with the perfect formula for creating high quality, long lasting stickers for a great price. Indoors, outdoors, on your car, on your water bottle through the dishwasher. Our stickers hold up to it all.

Free Shipping on orders over $35
Get your orders quick with most orders shipping within 1-2 days of proof approval.

Free Proofs, Unlimited Revisions
See how your sticker will be cut before we print it. If you design it in our product designer, you'll see right away how it'll look in the designer! If you're getting stickers cut to a custom shape, you'll get an email when your proof is ready for review.
Super fast, high quality
The design and ordering process was extremely user-friendly. The delivered product looked perfect and came in faster than expected.
Thank you!